API Design Patterns Exercise Solutions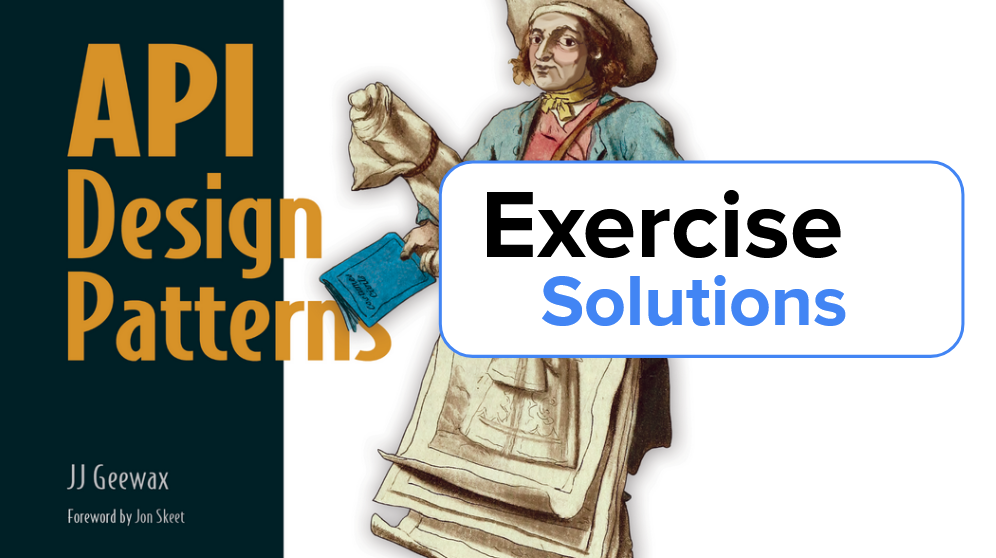 Quite a lot of people were asking for solutions to exercises from my book (API Design Patterns). For the benefit of all my subscribers, I'm working through these now for you all to take a look at.
As you'll see, there's quite a lot more than just a solution. I include lots of detail and discussion about the trade-offs involved in the various possible solutions in the hopes of helping you understand why a particular solution is correct (or why multiple options are all correct).
Chapter 3
Chapter 4